This shop has been compensated by Collective Bias, Inc. and its advertiser. All opinions are mine alone. #ThinkOutsideTheWipe #CollectiveBias
Traveling is its own special kind of stressful mess. After 10 years of experience traveling solo, and navigated dozens of airports and modes of public transportation all over the world, I've learned to embrace the mess! Yes, embrace it, and even find a way to laugh at it! The memories I make while traveling shouldn't be defined by the messes that inevitably must be dealt with on the journey! Ideally, travel is always glamorous, but with the amount of traveling most people engage in, it's simply not feasible to expect everything to go smoothly! The one thing I can rely on though, no matter the mess, or the occasion, are Huggies® One & Done® Refreshing wipes! My mother used to say, "you can clean your whole house with a Huggies if you have to!" And she was right! Huggies One & Done wipes are a necessary part of my life (and I don't even have kids – yet!) The amount of times I've used a Huggies wipe to clean something is probably in the thousands by now!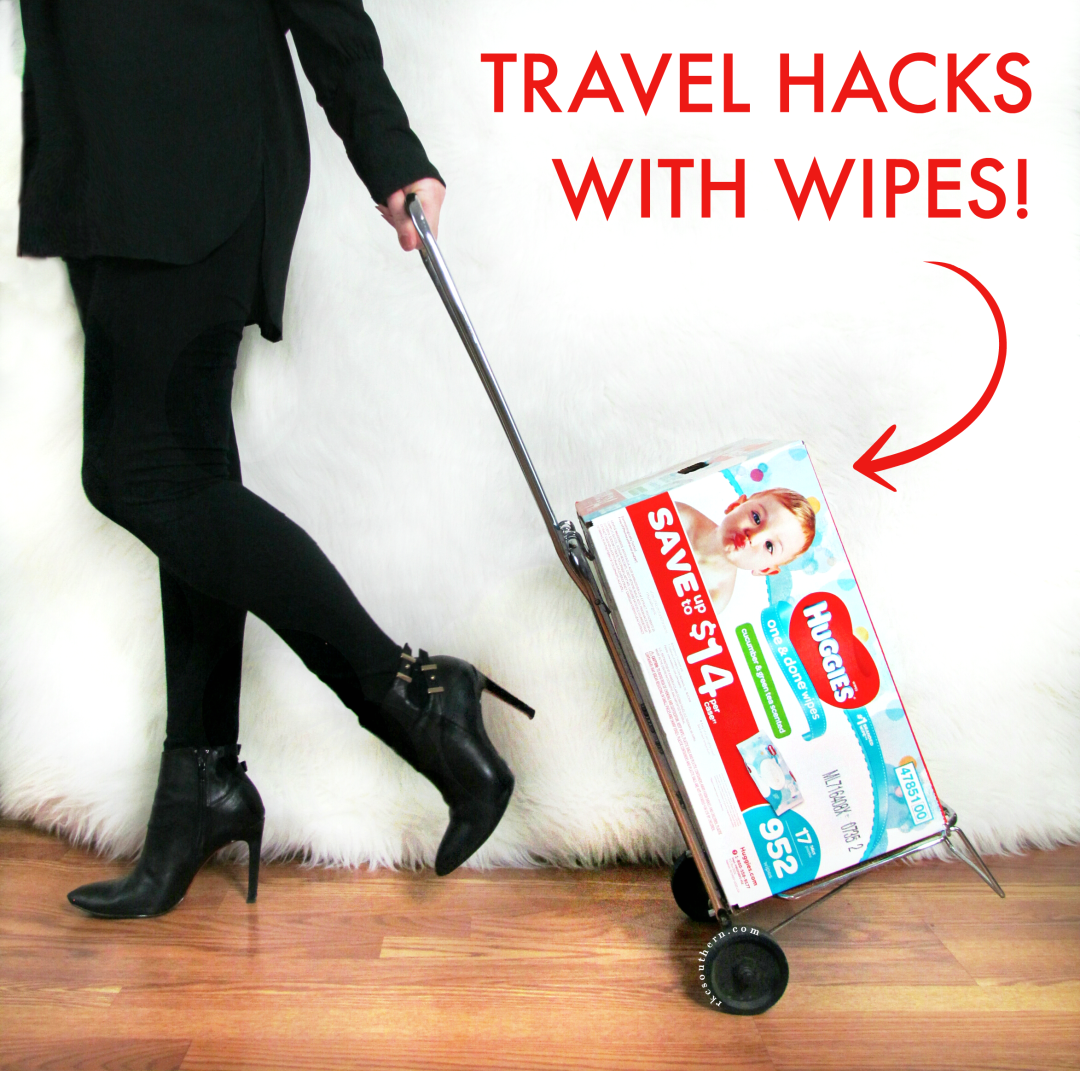 Interested in using Huggies® One and Done® Wipes next time you travel? Hover over the photo to click through to Samsclub.com and buy them!
I always stock up on my Huggies One & Done wipes in bulk at Sam's Club because it's beyond convenient and I can't risk ever running out! I have Sam's Club Subscription service's set to automatically deliver them, right to my front door (For more info, and to learn how to schedule your own delivery, click HERE)! Below is a photo I took in Sam's Club recently so you can see exactly where the Huggies One & Done wipes are in case you need to run in and out to take care of a mess emergency! Sam's Club's Scan and Go service is literally the best for those quick, one-item trips! And of course I found a deal to share with y'all: Between 8/23 – 9/17 get $8 off the purchase of any 2 Huggies products at Sam's Club, while supplies lasts! Streamlining my errands by knowing all the convenient ways Sam's Club offers to shop is the only way I get anything done!
3 Hacks for Using Wipes While Traveling:
Coffee cup sleeve:
For some reason airport coffee shops are the worst about handing out napkins or a cardboard sleeves with drinks. One time I was running through FRA to catch a flight to CDG and I was sure there was no way I'd make it to the gate without spilling my overly-full latte! I whipped out a Huggies One & Done (thank goodness for their EZ Pull® Dispenser that comes in a handy soft pack for travel!), wrapped it around my coffee cup, and got to my gate in time! I was surprised to look down later and see a good ½ inch of coffee had spilled out and onto the wipe… without burning my fingers or dripping down the cup! Huggies One & Done wipes are thicker for an ultimate clean and are engineered with patented Triple Clean Layers to get the job done. Now I don't even bother asking for paper sleeves or napkins when getting coffee to go!
Cleaning on the go:
I'm sure I don't need to convince you how dirty things can get during travel. It's truly incredible to think about how many people are touching everything you will encounter while traveling! I always thoroughly wipe arm rests, fold-down trays on the plane, and my suitcase handles after picking it up from baggage claim with a Huggies One & Done.
Refreshing at the end of a trip:
I've endured my fair share of 10+ hour transatlantic flights. Once my luggage was lost between ATL and HSV (to be fair, I'd flown all the way from FRA!), and all I had was my carry-on with a little makeup and my Huggies One & Done wipes. I cannot find the words to fully express to you how refreshing the Cucumber and Green Tea scent was after that day! These wipes are alcohol free, paraben free, and hypoallergenic, so even my overly-sensitive skin felt clean and gently taken care of. I now always use them before deplaning after a long flight just to freshen up and feel human again!
I recently discovered that Huggies One & Done is the #1 branded wipe, based on market share in North America! When I consider my own usage, and how my mother swears by them, I am in no way surprised! Huggies One & Done wipes have saved me from messes and given me the ability to laugh them off on many an occasion!
Hopefully now you see why Huggies One & Done wipes are my #1 travel must-have for peace of mind!
What is the one item you cannot travel without?